High perfomance + studies
The Colegio Internacional Lope de Vega and the Ferrer Tennis Academy work together to offer young tennis players the opportunity to combine high-performance training with their academic studies, guiding them toward both academic and sporting success.
The Academia de Tennis Ferrer (ATF), is a high-performance professional training centre where students can combine tennis and academic learning. The purpose of the ATF is to train youngsters and prepare them for success in all aspects of their lives.
To do this, we have a unique training system and a team of world-renowned professional coaches.
The tennis training aspect consists of a minimum of three hours every day, where students work on all the most important aspects of tennis in the ATF system (see below), which are designed to improve their tennis and get the best from each player, as well as at least one hour a day of physical preparation. Each student has a supervisor who monitors his or her progress and development as a player.
Our high-performance programme offers players the possibility of combining intensive, professional training with academic studies at one of Europe's leading schools.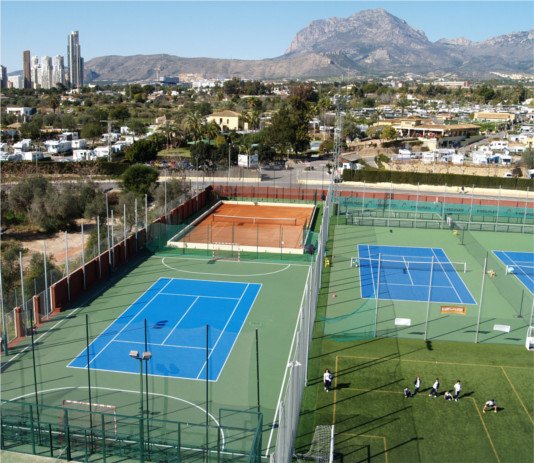 The ATF Player Development Programme is a systematic methodology for developing world class players, a methodology that has been continuously refined for more than 20 years and which has helped to transform Meghann Shaughnessy, Anna Lena Groenefeld and David Ferrer, among other world class professional players.
The high level competition player development programme runs at the Academia de Tennis Ferrer at the Club de Tennis Javea and the Colegio Internacional Lope de Vega de Benidorm. Given the highly advanced, specialised nature of this training, we are only able to accept a very small number of athletes on our programme to be able to offer them the personal training, service and attention that will get the most from each player.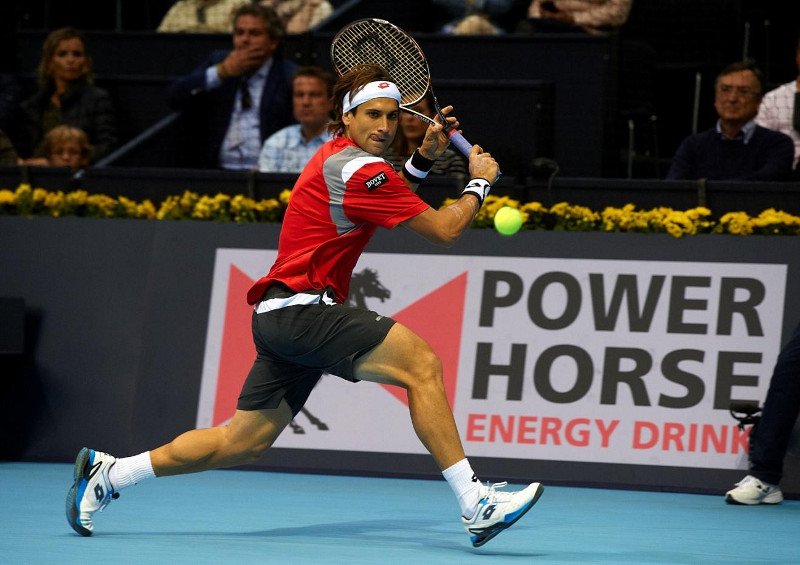 This programme is based on a proven multi-disciplinary process, focused on comprehensive training and development of world class players, through a methodology and with values that are reflected in their competitive level, effort and commitment both on and off the court. The ATF system uses the latest and most advanced technologies in all areas of tennis, such as stroke production, biomechanics, footwork, strategy, physical training, nutrition, tactics and mental strength and video analysis.
ATF works hard on three basic pillars of tennis to lead its players to excellence. The areas on which ATF focuses its high competition training are as follows:
Winner's Mindset Approach. We offer a programme which is based on training techniques founded in scientifically proven sport psychology, designed to achieve results, comprehensive and flexible, which pays particular attention to the individual needs of each player to prepare them to reach peak performance and win championships.
Technique. Developing a brilliant technique is the third facet of the Player Development Programme. Through specific, customised training and with the latest and best video stroke analysis tools, we develop a set impeccable technical skills and equip players with an arsenal of weapons they can use at key moments on the court.
Given the formative nature of ATF, one of our main missions is to train people, which is why we offer our athletes a high performance annual programme that combines academic learning and physical training, so that they can work intensively on their development as players without neglecting their studies.
Participants in the ATF competition group are enrolled and study at the International College Lope de Vega, in Benidorm, an international school with a superb global reputation, where the ATF has one of its training centres, which is convenient and makes the best use of our students' time.
At the Colegio Internacional Lope de Vega, students can study from two years of age until 18 years of age, as well as taking part in our training programmes.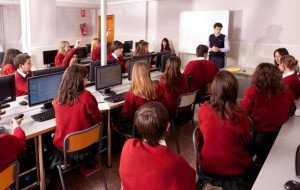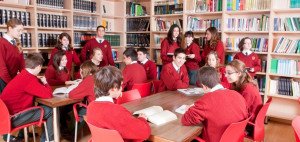 Attending College/University in the USA
Through our partnership agreement with the TM Athletic Scholarships in the USA, the ATF offers its students a student scholarship service for players who want to continue their sport and academic training at a university in the United States.
With a successful track record spanning more than a decade, TM Athletic Scholarships in the USA is an established company with an excellent reputation among university officials in the United States.
They work with the ATF to find athletic scholarships that are best suited to the characteristics and circumstances of each of our tennis players. ATF students wishing to qualify for an athletic scholarship in the United States are given timely information by the experts at TM Athletic Scholarships in the USA about their real possibilities of obtaining these facilities. They are guided and tutored to attain their objectives, taking into account the interests and concerns of each player and ensuring that students get the best opportunities.
Installations - Club de Tenis Javea
The ATF currently has two (2) different centres where it provided services to students.
The Club de Tennis Jávea, in Avenida del Pla 118 in the town of Jávea (Xàbia), Alicante, is the ATF operational centre, and has the following facilities:
Six clay tennis courts with integrated lighting
Two Greenset tennis courts, with integrated lighting
Four paddle tennis courts with artificial turf and integrated lighting
One squash court
Gym.
Swimming pool
Bar-restaurant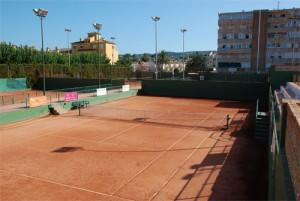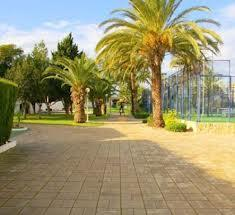 Installations - Colegio Internacional Lope de Vega
The Colegio Internacional Lope de Vega, at Avenida Doctor Severo Ochoa 9 in Benidorm, is a 30,000 m2 complex featuring top-level modern installations, that includes the following equipment:
A classroom
Three Greenset tennis courts, with integrated lighting.
Clay tennis courts with integrated lighting
An indoor sports centre, with integral lighting, set up for tennis
Three paddle tennis courts with artificial turf and integrated lighting
Gym
Heating swimming pool
Artificial grass Football 8 football pitch
Three mini-basketball course
Bar-restaurant
Two fitness rooms
Two ping-pong tables
Two-star hotel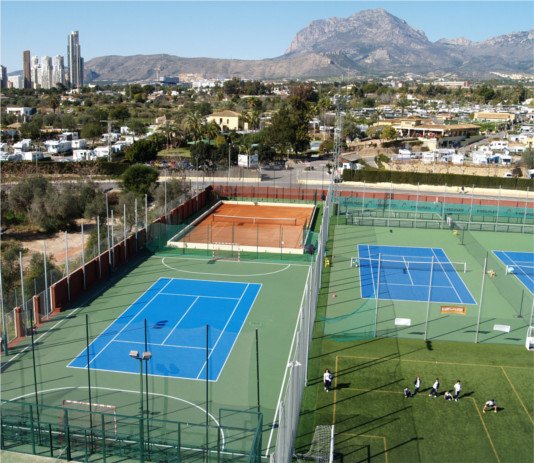 The Colegio Internacional Lope de Vega has a two-star hotel-residency for its students with capacity for 90 athletes. The hotel-residency has all the facilities and services needed to guarantee the comfort of students and ensure a pleasant stay in an idyllic setting for academic learning and to make progress in sport. With specific areas for studying and top-level sports facilities, the ATF student residency is the perfect place for training and developing professional tennis players. It has 24-hour security services for the safety of its residents.
The following services are available for students on the annual high performance ATF programme living at the Colegio Internacional Lope de Vega.
Outdoor rooms with fully fitted bathrooms.
Full board
Central heating and air conditioning
Desks for studying
Smart keys
Free parking
Cafeteria (with terrace in summertime)
Computer rooms
TV room
Library and document centre
Video screening room
Wi-Fi throughout the facilities
Self-service laundry
Night watch service
Spanish for foreigners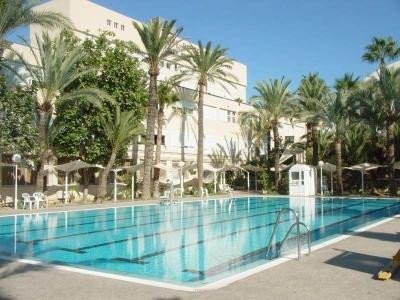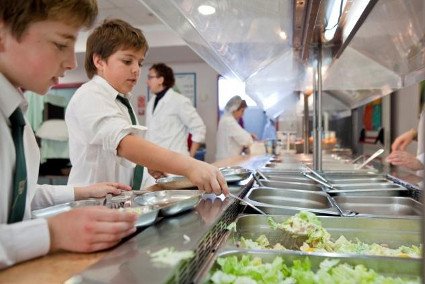 Our administrative team helps non-European Union resident students to obtain all the documents needed to be able to live and study in Spain (D VISA).
ATF helps students to process the D VISA. Within 30 days of arriving in Spain, players/students must apply for a student's residency card (for which a D VISA is required).
This service is available once the visa fee has been paid. Students are invited to contact us for an appointment.
ATF picks up all players enrolled in the annual high-performance programme from the airport, provided they give at least five days' notice and provide us with details of the incoming flight.
AIRPORTS WHERE TRANSFER SERVICES ARE AVAILABLE: Valencia and Alicante.
www.academiatenisferrer.com
info@academiatenisferrer.com
Ferrer +34 626259340
Israel Vior +34 637871635