Lope de Vega - Ferrer Tennis Academy
The Academia de Tennis Ferrer (Ferrer Tennis Academy – (ATF)) was founded by two brothers, Javier and David Ferrer, who pass on their knowledge and passion for tennis to young people. Through this sport, they foster their personal development, enabling them to achieve their most ambitious goals in life.
All lessons at the ATF are in English. We have prestigious, renowned professionals, experienced at developing people and training tennis players. We make our knowledge of training, experience and methodology available to our students to help them achieve optimal personal and sports performance.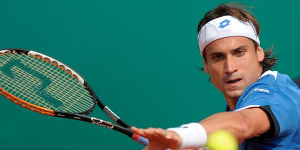 Our training method has several different phases, all with one thing in common: player start doing perfect repetitions from a very early age (three to six).
During the early stage, children start familiarising themselves with the racquet, the ball and the tennis court. From six to twelve years of age, we work to perfect their techniques with exercises which have been created with three different steps per stroke, plus the fundamentals of tennis.
In the twelve to 15-year-old stage, we emphasise footwork and mobility, also using exercises in three different real game actions on the court. We also start teaching them about tactical play, depending on the student's characteristics.
After the age of 15, many of them start leading the life of a professional, training morning and afternoon. During this stage we work on psychology, strength and coordination while they play in European tournaments.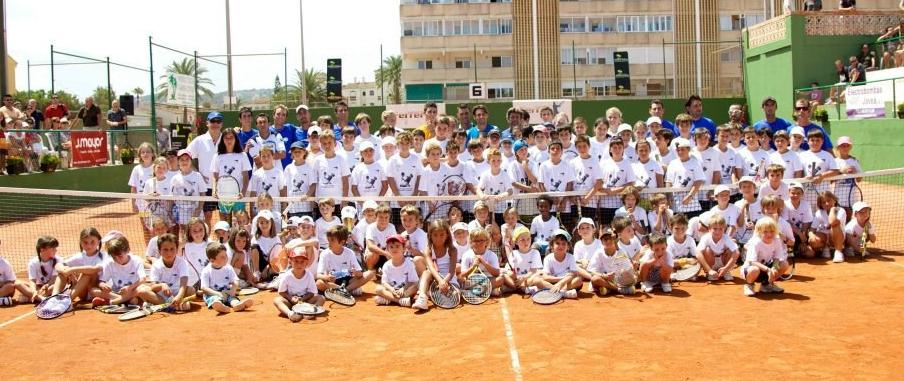 Mini-Tennis and initiation
For the littlest tennis players. Small children are introduced to tennis during this stage. Mini-tennis is essential for laying the foundations of the future tennis player. Playing mini-tennis teaches little children the basic movements for playing tennis in an enjoyable, different, yet effective way.
They develop basic racquet and ball skills, learn how to serve, receive and hit the ball, through fun, efficient training.
Training to improve students' specific tennis techniques (lifting, slice, drop shots…). This training programme focuses on teaching and perfecting tennis tactics and how to apply them in competitions.
We work with small groups to meet each players' needs, designing demanding training sessions to get the most from each of our students.
Adults and private students
Training for adults, with or without prior experience in tennis, where they learn and improve the basic forehand, backhand, serve, volley and overhead smash.
We also focus on footwork, position and tennis movements to help our students develop a sense of fair play and have more fun on the court.
Israel Vior +34 637871635
www.academiatenisferrer.com
isravior@academiatenisferrer.com