Spanish for foreigners programme
DELE (Diplomas of Spanish as a Foreign Language) is the official accreditation of the degree of fluency of the Spanish Language, issued and recognised by the Ministry of Education, Culture and Sport of Spain.
It can only be done in special centers which are authorized by Instituto Cervantes as examiner centers such as Lope de Vega International School.
These Diplomas are internationally recognised and can help in many ways:
In many countries, the DELE have been adopted by departments of education and official institutions of learning as a complement to their own  assessment programmes. They are ideal for furthering your career and access to education, both in Spain and in other countries where the examinations are given.
It is very useful when applying for a job because they are recognised by private enterprises and business.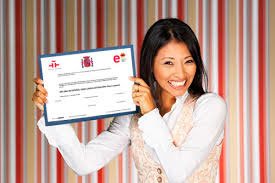 Examinations requeriments
Those who want to do the exam have to prove that they are citizens from a country where the Spanish  is not the Official language.
Courses to prepare the exams
In Lope de Vega International School we have courses to prepare the different levels during the afternoons. Before starting the classes, the teachers will do a test to know the level of the student.